About Us
When we infused our water with organic Rosemary, we discovered the power of Pure Memory Water. A refreshing taste you can remember.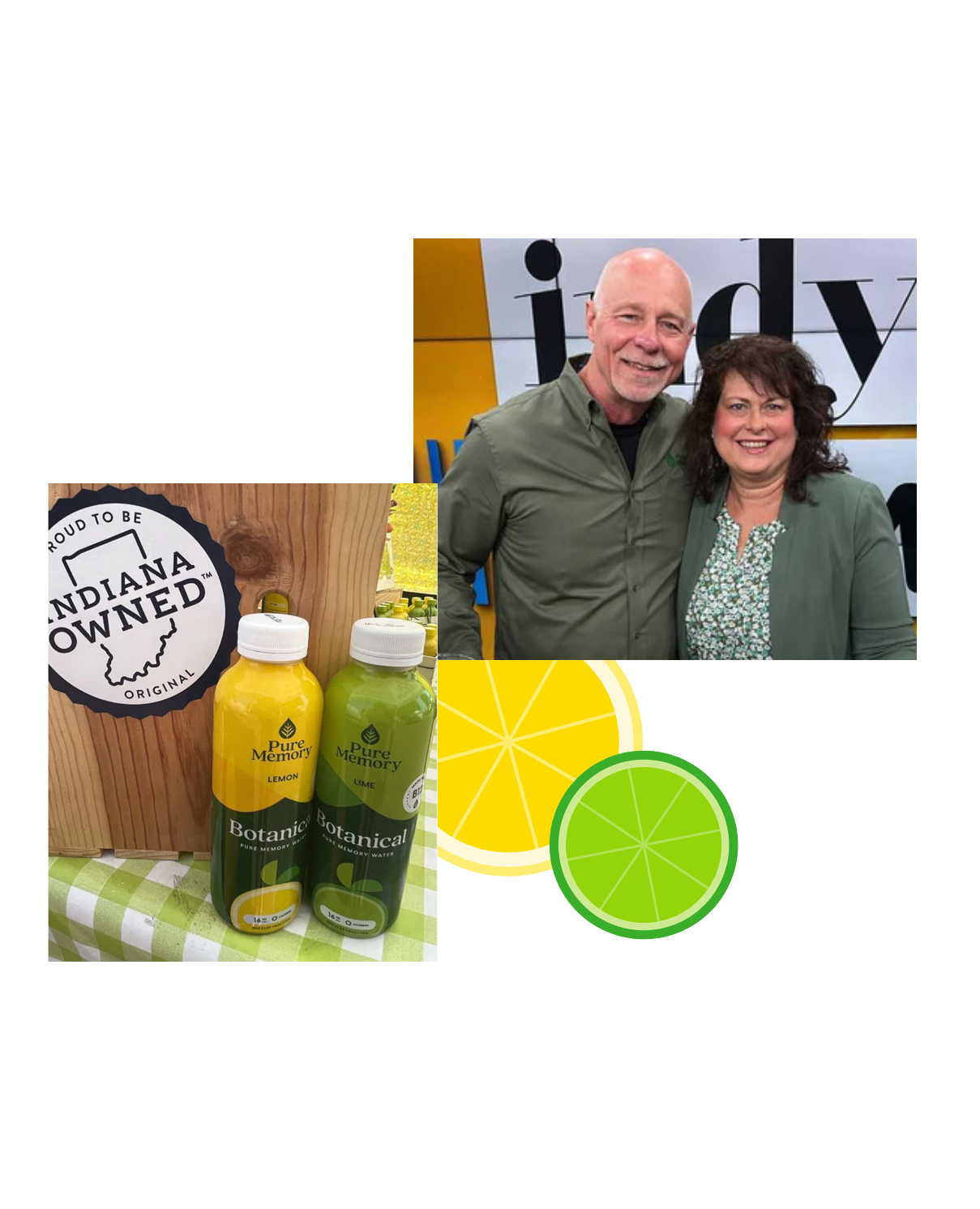 Our Story
We grew up and raised our kids in Indianapolis on one universal truth; Mother Knows Best. That's
where we got our inspiration for Pure Memory Water. When we began caring for my Mom - one of 5.7 million Americans living with Alzheimer's we turned to Mother Nature to take care and responsibility of our own mind and body.
The experience of watching my Mom's decline with dementia for over a decade affected us greatly. We refused to accept that that was our fate. So, we began to research and develop what would become Pure Memory Water for us - as a means to take control over our own mind and
body. And now we can share it with you. We hope you too discover the power of Pure Memory Water.
Shelly and Mark A. Rice
Mission & Values
Our mission is to create products for health-conscious consumers, who like ourselves, are concerned about maintaining their optimal wellbeing. 
Our personal belief is that what we put in our bodies contributes immensely to our overall wellbeing and that begins with a healthy brain.